If you think that getting complete cleaning done for your home as well as the mattress can keep dust as well as allergies away then you are right. That's the reason why mattress cleaning is also an important thing. But people might often ignore the same. However, with all mattress cleaning methods, a mattress can be cleaned well. This will definitely be a good thing for kids and old people living in the home.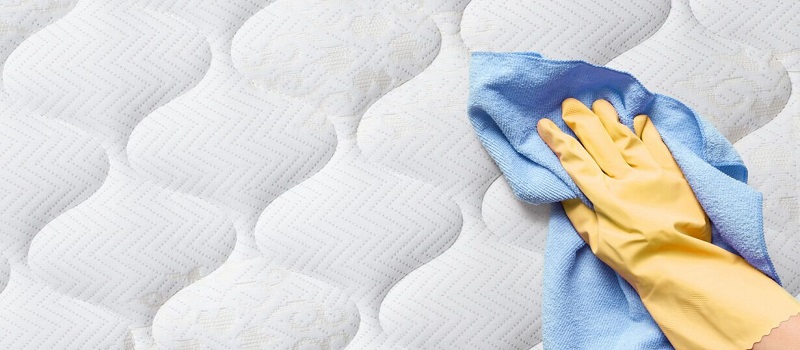 Here are All Mattress Cleaning Methods to Clean Mattress Well and Deeply:
Cleaning of the mattress cover by dry clean or laundry wash
The first thing that you must do is remove the bed sheet and the bed cover. Now, you can wash that in the washing machine or give it in the laundry wash. If the materials in them are too sensitive then you can even give them a dry clean.
Get rid of stains using Vinegar
People do not wash or clean the mattress too often and hence there might be a few hard stains too on the surface. But if you want to clean those stains then you can take a mixture of water with a few drops of vinegar. Apply this to the stained area. Keep it for thirty minutes. Now take a clean cloth and gently move the cloth over the stain to clean once again. This will make the stain fade.
Get rid of foul odour using Baking soda
The mattress might have some bad odour since there was no cleaning for a while. In order to get rid of the same, you can sprinkle baking soda all over the mattress and then keep the same in sunlight for a while or simply in a place where there is fresh air. You will see that in no time, there will be no bad odour. The mattress will become very fresh.
Vacuum the mattress for dust removal
If the mattress only has dust then you can simply use a vacuum cleaner over the same. In fact, this kind of cleaning you need once a week. It is not even quite complex.
Get the deep clean done with shampooing
With the above all cleaning methods you will get the best solution. But if you are keen on getting the mattress deep cleaned then for that you can do shampooing. But, first, it is vital to read the cleaning instructions on the mattress. There might be some mattresses that would not have suitable materials. If you feel that you do not have knowledge of this then you can call for professional mattress cleaners Adelaide who can give you guidance about all cleaning methods as well as can come for cleaning your mattress.
Conclusion
Mattresses come in different materials and hence often it might be confusing what needs to be done for cleaning. You can check out with the cleaning guideline book rather than going for any sort of blunder. For sure, you can get good cleaning results following our cleaning steps.